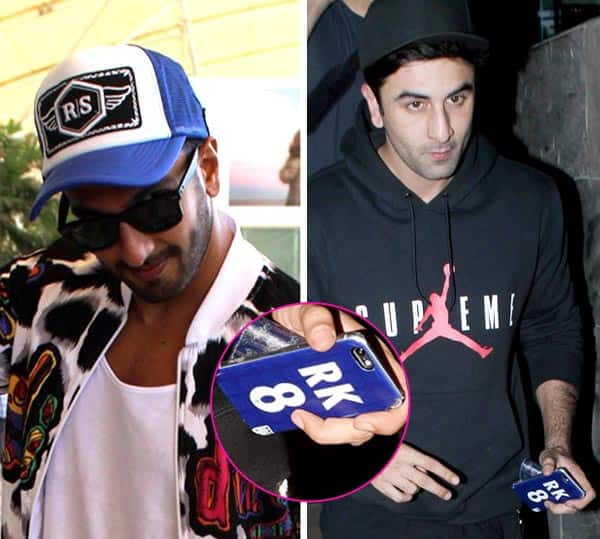 Ranveer Singh and Ranbir Kapoor both have developed this unique and apparently 'fashionable' way to promote themselves
You will be shocked to see what they do to prove their fondness for themselves
Ranveer Singh and Ranbir Kapoor are two of the most handsome hunks of Bollywood and they do not need to flaunt themselves. So when such top actors indulge in self promotion, we are a bit taken aback for obvious reasons. Celebs like Ranveer and Ranbirdo not need to tell us how famous they are coz that's a known fact and there is no denial there. While we can understand if an actor promotes a brand that he endorses but promoting themselves becomes a bit odd, isn'it ?
If you do not get what we are trying to say, let us explain you. A few days back we spotted Ranveer Singh with this iconic cap with RS initials on it. RS stands for Ranveer Singh and having one's own initials on a cap becomes a lil too much for us. But considering it is Ranveer, we tried ignoring the incident considering how Bajirao loves doing quirky stuffbut we definitely did not expect this from someone as subtle as Ranbir.
We spotted Ranbir having his phone case with RK initials on it. Who does that? Well we know it's a trend currently but isn't the idea a little blah. We definitely did not expect this from RK who is never goes over the top. We don't know if this was a gift to Ranbir from some friend of his or is that the actor's own idea, we are really clueless whom to blame?
Source - bollywood life