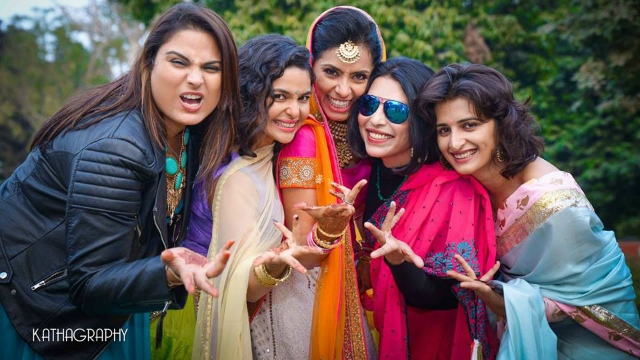 'Yeh sattar minute tumhe zindagi bhar yaad rahenge.' Shah Rukh Khan's momentous lines in Chak De! India (CDI), which celebrates completing a decade today, went on to hold true not just for the on-screen women hockey players, but also the girls who essayed those characters in one of the biggest hits and most revered Hindi films. The film holds a special place in each actress' heart, as they all admit that not a day goes by when a reference to the 2007 Yash Raj Films' sports drama directed by Shimit Amin doesn't pop up. Bootcamp, being charmed by SRK (obviously!), and spending the year living like sisters, it's all fresh in their memories. "In the seconds that flash before my eyes when my life comes to an end, the bootcamp will definitely have about half a second," Shilpa Shukla (Bindiya Naik) laughs.
Over the years, the girls have been each other's support system, catching up often, and helping each other deal with everything from landlord problems, heartbreak, to even loss of a loved one. "Even if we don't talk for months on end, every time we meet, we pick up from where we left," says Arya Menon, who played Gul Iqbal in the film. As the film celebrates its 10th year, this is what the on-screen sportspersons are up to today.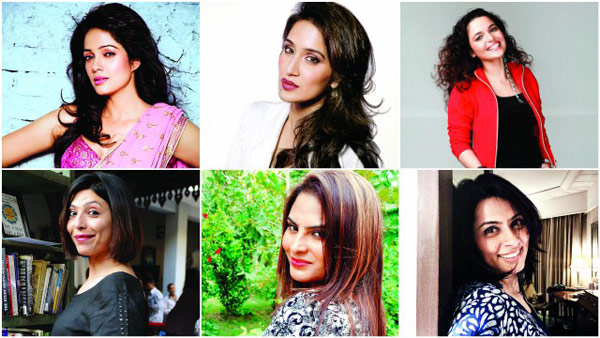 Vidya Malvade: Vidya Sharma
The goalie and captain of the team is now a Yogini and conducts workshops in India and abroad. Chitrashi (Rawat), who played Komal Chautala, is one of her students and is excellent at the practice, Vidya informs. She also regularly features in short films, like Amit Masurkar's breast cancer awareness outing Life After and another one for Mother's Day. "I'm also waiting for the premiere of my show," says the actress, reluctant to reveal anything more about it.
Sagarika Ghatge: Preeti Sabharwal
She was last seen in Irada with Naseeruddin Shah and Arshad Warsi and now awaits the release of a bilingual thriller (Hindi and Marathi) with Gulshan Devaiah titled Haadsa. Engaged to cricketer Zaheer Khan, she says, "I need to start prepping for the wedding, too. I guess after I'm married, I will be getting ready to do a lot more work."
Chitrashi Rawat: Komal Chautala
Chitrashi has been a frequent fixture on the big and small screen with films like Fashion and Luck, and TV shows like FIR, Tu Mera Hero other than theatre that she has got passionate about in the past couple of years. Chitrashi's latest television show is Shankar Jai Kishan 3-in-1. "I have films, too, but they are not finalised yet. So far, I have been travelling a lot when I don't have work, but, this year looks very good in terms of projects," she says.
Shilpa Shukla: Bindiya Naik
The actress, who went on to do the critically-acclaimed BA Pass and other films, has got back to theatre in a big way and prefers the medium to films. Her recent work includes Mahesh Dattani's cineplay The Big Fat City on Netflix and the Hindi adaptation of Shakespeare's A Midsummer Night's Dream (which she also wrote), a play — A Woman Alone, and writing for theatre. "I've only been getting roles with grey shades, similar to Bindiya. So now I only do films that I feel I have something to offer," says Shilpa.
Tanya Abrol: Balbir Kaur
Tanya has mostly been doing television since she returned from Punjab. After debuting with Palampur Express, she was seen in CID, Best of Luck Nikki, and is now waiting for her youth-based finite series for a channel to go on air in a couple of months. Television apart, the actress did a couple of Punjabi films. "I only want to take up roles that would suit my personality. So, I'm not blindly signing whatever comes my way," Tanya says.
Shubhi Mehta: Gunjan Lakhani
She did films like Aamras and a short film, Forever and a Day, but it was television that gave Shubhi a reality check that she wasn't gifted enough to pursue a career in acting. She's now a businesswoman who runs her own company in Gurgaon, providing corporate training, and settled with her husband whom she married in March 2016. "I would still love to be in front of the camera, maybe in a commercial or as a sports anchor," says Shubhi who is an ardent badminton player.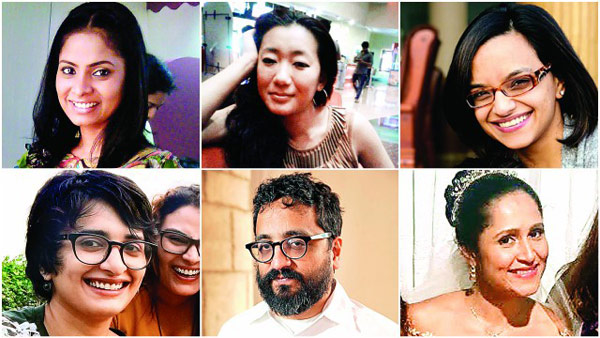 Seema Azmi: Rani Dispotta
The NSD alumnus has her own theatre group called Shila Shringar, for which she writes, directs, acts in plays, other than an odd film or TV show. Currently, she stars in Iss Pyar Ko Kya Naam Doon 3. Other than that, she is acting in a solo play Sara based on Pakistan's poetess Sara Shagufta.
Masochon Zimik: Molly Zimik
The girl, who essayed the role of a Manipuri player has moved back to her native place in the northeastern state. She has a two-and-a-half-year-old daughter and works for an NGO for the youth. "I never felt like pursuing films but I'm not closed to the idea of acting again," Masochon says, happy that Chak De! made more people aware of the Northeast and, "People who look like me live in the same country."
Anaitha Nair: Aliya Bose
After acting in five odd films post Chak De! India, the actress tied the knot in 2011 and moved to Hong Kong. Mother to a three-and-a-half-year-old daughter who she named Aliya after her character, she is pursuing her second love — hairstyling. "I dived straight into hairdressing, which was my second love after acting," Anaitha says, adding that she does miss acting terribly but she loves her life there just as much. "I tried showing Chak De! India to my daughter recently but five minutes into the film, and she was bored," she laughs.
Arya Menon: Gul Iqbal
A creative producer on Vikram Motwane and Anurag Kashyap's Netflix series Sacred Games, Arya has her own production company and produces ad films. "I always wanted to become a director-producer, though after Chak De! I tried some stuff in acting that turned out quite horrendous. So, acting is a big no-no for me," Arya laughs.
Sandia Furtado: Nethra Reddy
The girl who admonishingly enlightened about the difference between Telugu and Tamil in the film went on to become a PR professional. The Bandra resident had an intimate church wedding with her beau, London-Based Matteo Busa in December 2016.
Director speak: Shimit Amin
On SRK
"Shah Rukh Khan was very professional and low-maintenance as a star. He would come to the sets, do his job, and leave — a very in-and-out guy. With him, one didn't have to waste time thinking or talk about things we didn't need to. He was really gracious and had soulfulness to inspire the players as their coach."
About the team
"We went about portraying every character in a very democratic way. Every role was etched out, though some had a bigger arc than the other. The pressure was on ensuring that everyone had a significant portrayal."
Source - DNA