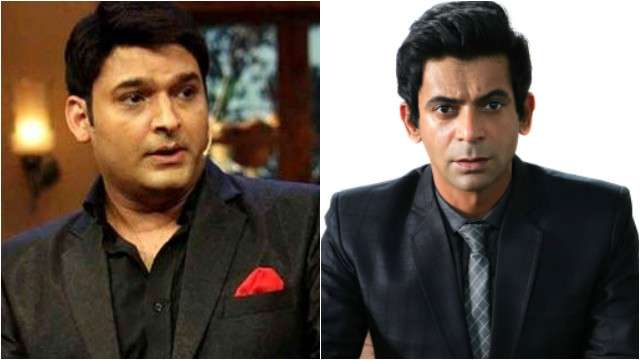 It's Sunil Grover's birthday today and Kapil had also wished him on Twitter
It's not unknown that both Sunil Grover and Kapil Sharma are not on the best of their terms with each other as of now. Ever since their infamous mid-air fight on a flight back from Australia, things haven't been fine between the two popular TV comedians. Sunil had even left The Kapil Sharma Show post their fight and other team members who supported him like Ali Asgar, Sugandha Mishra and Chandan Prabhakar too had left the show (though Chandan later returned to TKSS).
Now, as Sunil celebrates his birthday today, Kapil wished him on Twitter. Though Kapil had been trying to bring Sunil back on his show but that's not likely to happen given the present situation.
Now, in his recent interview with the Hindustan Times, Sunil Grover has opened up about his equation with Kapil Sharma. "Quite often, when you say something, it shows the other person in a very bad light, though unintentionally. What you say is perceived to be the truth and how you see facts might not really be true, and can sound demeaning for the other person. With Kapil, I've had a great association, and I have deep gratitude for the platform we shared," Sunil told the daily.
Further speaking about the time when people from the industry tried to convince Sunil to make peace with Kapil by accepting his apologies, Sunil was quoted as saying, "I know [Kapil] very well. Why do I need someone else to sort things between us? We still have each other's numbers and we haven't changed them. But I'm thankful to those who are [still] taking the initiative; it's so nice of them. Anyway, the best part is that the comedy didn't stop and it's continuing from both ends."
Source - DNA