Akshay Kumar and Bhumi Pednekar film 'Toilet Ek Prem Katha' is ready to cash on four days holiday weekend
After the debacle of Shah Rukh Khan-Anushka Sharma starrer 'Jab Harry Met Sejal', all eyes are on Akshay Kumar and Bhumi Pednekar's 'Toilet Ek Prem Katha'. Khiladi of the box office has been churning superhits back to back, but this time is hoping to create an impact in the society with his social satire. Directed by Shree Narayan Singh, this film tells the story which has been seldom told before. Lending it's support to PM Narendra Modi's Swachch Bharat Abhiyaan, Toilet Ek Prem Katha is a satirical take on a battle against age old tradition of open defecation in the country. From the panchayat to the sanitation department, from the role of the government to the superstitions of the people living in rural India. Toilet Ek Prem Katha is a true story and mainly Keshav and Jaya's love story.
We give you five reasons to watch the Friday release
Akshay Kumar is telling the story, everyone else refused: From being known as Khiladi Kumar of Bollywood to telling stories about the common man and his struggles, Akshay Kumar has come a long way. This time he has backed a socially relevant film which every actor in the industry refused to do. The actor told reporter, "The writers brought the subject to me. Interestingly, this script was doing the rounds in the industry for over four years. It went to a lot of heroes, a lot of people but nobody picked it up." And he has done the film and promoting it with full gutso. From building toilets in different parts of the country to releasing a Toilet anthem called 'Toilet ka Jhugaad', Akki has surely made toilet jokes sound cool this time around and with the right intention.
Bhumi Pednekar's comeback after two years : In February 2015, YRF launched an overweight actress in 'Dum Laga Ke Haisha'. Bhumi Pednekar not only won awards for Best Debut but even stole our hearts for an unconventional start at the movies. Now, extra kilos down, Bhumi is paired with Akshay Kumar for yet another story from the heartland of India. She plays a strong headed bride again who walks out of his in-laws house since they do not have a toilet in the house. So expect her to role to be much more than the usual song and dance routine once again.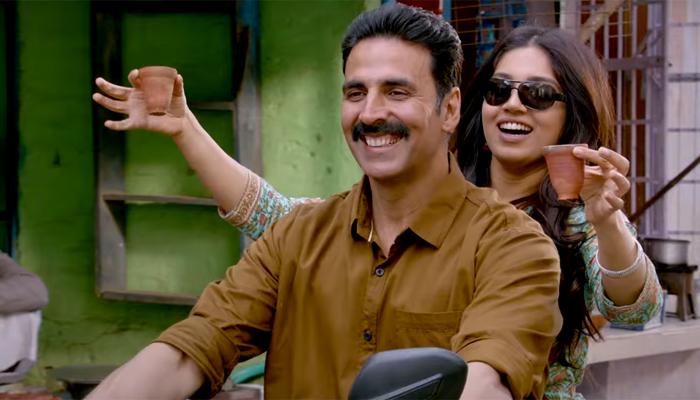 Socially relevant story: 2011 census data stated that only 46.9 percent people in India have toilets at home and 49.8 percent defecate in the open. The rest are dependent on public toilets. 2 lakh children in India die from diseases caused by faecal contamination every year in India. Open defecation is still prevalent as nearly 300 million women and girls in India still don't have toilets at home. And at the risk of getting raped or lynched, many still go to relieve themselves in open fields. Toilet Ek Prem Katha is campaigning against the sanitation issue in India and hopes to spread the message of 'Swach Bharat Abhiyaan' across India. So all those who are complaint about Bollywood's obsession with candy floss , here comes a film aiming to change people's mind sets.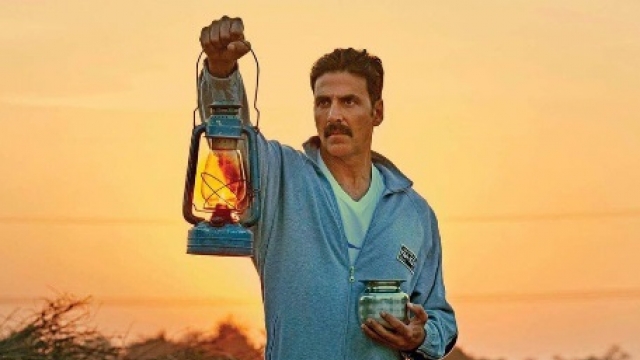 Neeraj Pandey-Akshay Kumar's successful collaboration: Neeraj Pandey has played an integral part in redefining Akshay Kumar's career. Neeraj directed Akshay in 'Special 26' and 'Baby' and turned producer for his national award winning film, 'Rustom' and now 'Toilet Ek Prem Katha' too. The two make a great team and even plan to collaborate in future too. We definitely have expectations high from their brand of cinema.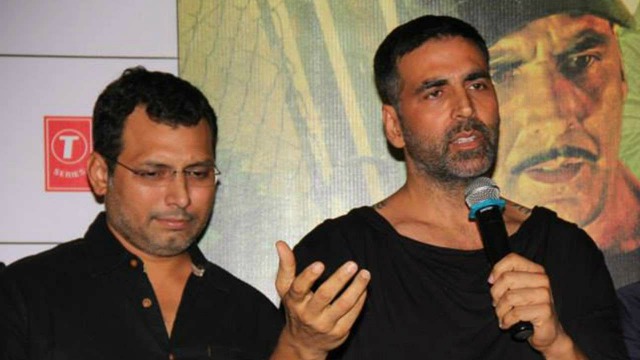 Four day holiday weekend: All those who haven't planned a vacation, do not sulk at home looking at other people's vacay pictures on Facebook. It's a four day extended weekend with Janamashtmi and Independence Day falling on Monday and Tuesday respectively. Save your money being at home, catching up with friends, sleep for a little longer hours and of course watch the only Bollywood release, Toilet Ek Prem Katha. As inspite of being based on a serious issue, this film promises to be an entertainer like every Akshay Kumar film.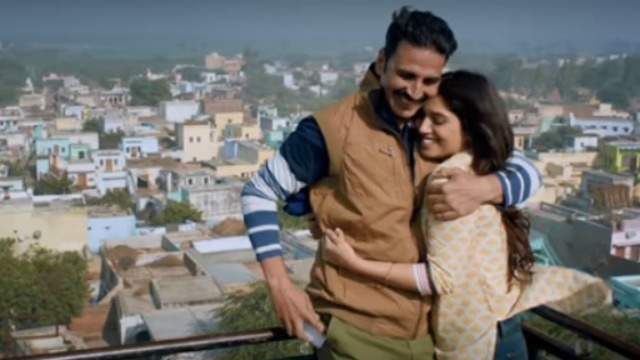 Source - DNA