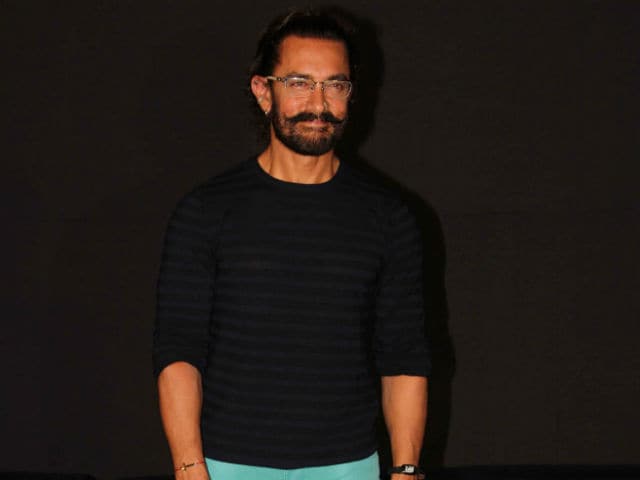 Aamir Khan's Secret Superstar director Advait Chandan said that if the actor once sleeps, nobody can wake him up
HIGHLIGHTS
"Nobody can wake him up. No matter what happens," Advait said
Advait has been associated with Aamir for the past 11 years
Secret Superstar marks Advait's debut as a director
Aamir Khan's Secret Superstar director Advait Chandan, who earlier revealed the perks of being the actor's manager, has something new to tell his fans. (A secret, to be more precise).
Advait has been associated with Aamir, 52, for the past 11 years and worked as his manager as well as assisted him in films like Taare Zameen Par and Dhobi Ghat. Speaking to mid-day, Advait Chandan said, "Aamir sir could beat me on this matter that I have revealed this secret of his that once he sleeps, then nobody can wake him up. No matter what happens. This I am talking about the time when his films are not releasing or he has got rest from shooting or he is on a break." He also recalled an incident when they had to go to see a special type of circus in New York.
"It is quite a famous circus. Its tickets are very expensive. But I wanted to see it, so I told Aamir sir. He even agreed. A cost of one ticket was Rs. 40,000-50,000. I got ready at the right time. I kept trying to wake up Aamir sir, but he didn't get up. That's why we could not go. But when he is having work and has given a commitment, then he arrives half an hour before time. I was a manager, so I used to take care of the fact that I, too, should reach before time," Advait Chandan told mid-day.
Secret Superstar marks Advait's debut as a director. The film is headlined by Aamir's Dangalco-star Zaira Wasim, who played the younger version of wrestler Geeta Phogat while he features in a cameo. Advait also told mid-day that he completed writing Secret Superstar's script when Aamir used to shoot and got the film's idea while travelling with the PK actor during for Satyamev Jayate.
Advait earlier revealed that during the making of Dhobi Ghat (released in 2010), Aamir asked him to come on board as his manager. "When he suggested it (asked me if I wanted to manage his work), I was like 'Ye toh lottery lag gayi (It was like winning a lottery). The thing is when you're working with him, and you're managing his work and diary, you're getting to spend time with one of the most powerful producers and actors in the country," Advait told news agency IANS.
Secret Superstar will release this Diwali. Aamir Khan is currently filming Thugs Of Hindostan, which is scheduled to release next year in November.
Source - NDTV