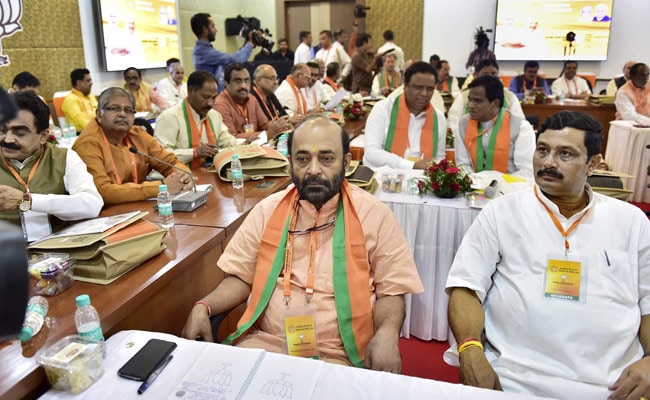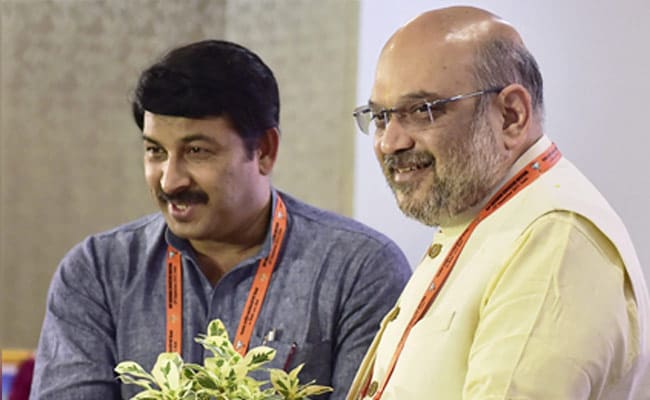 BJP is holding its two-day National Executive in Delhi
NEW DELHI: Thirteen Chief Ministers, 1,400 legislators, 280 parliamentarians - in all around 2,500 delegates - will gather at the Talkatora Stadium in Delhi today for a day-long session as the BJP sits down for its first-ever televised National Executive. On Sunday, the party began the two-day event with an internal meeting to finalise the programme.
While preparations for the upcoming state polls and the 2019 general election will be part of the agenda, the meeting's focus will be on arming the delegates with an array of arguments against the critics of the government's economic policy.
"The BJP has completed 3.5 years. It was felt
important
to reflect upon what all has been achieved and what more needs to be done. Some policies have worked, some will show returns later but the mood of the nation and the party should remain upbeat," said BJP Delhi Chief Manoj Tiwari to NDTV, who is organising the event.
BJP officials met in Delhi to discuss the agenda for its National Executive.
Usually, the National Executive chaired by party president, is attended by its 120-odd members and an equal number of special invitees. However, the BJP is hosting an "extended" National Executive this time on the birth anniversary of its founder
Deendayal
Upadhyaya. The convention is
expected
to adopt two resolutions. First, hailing demonetisation and the Goods and Services Tax (GST) as revolutionary measures taken in the national interest. Second, a political one as a look-ahead at 2019. At the end of it all, there will be a cultural programme for the BJP cadre.
"I will host the evening. Deendayal was very fond of songs which evoke nationalism, so as a tribute, regional songs from different states will be performed with a common theme - India," Mr Tiwari had said.
NDTV has learnt that the need for an open convention was felt after the Rashtriya Swayamsevak Sangh (RSS), the party's ideological parent, alerted the BJP about signs of a shift in public mood over the government's performance. Some of Sangh's economic fronts have even announced a protest in November to flag some of the government's failures.
Taking a cue, Prime Minister Narendra Modi's concluding address, later today, is expected to be key and the high-point of the convention. He is likely to provide the broad guidelines how the party can revitalise its connect with the people.
Source-Ndtv