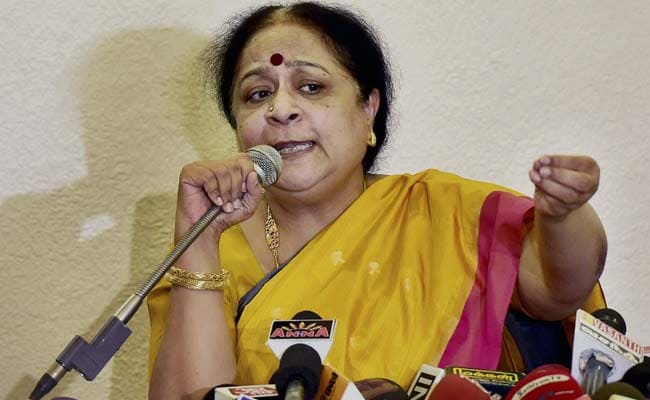 The 63-year-old was environment minister from July 2011 to December 2013 in the UPA-2 government.
CBI carried out raids at Jayanthi Natarajan's premises in Chennai on Saturday.
CHENNAI: Former environment minister Jayanthi Natarajan has been named in a corruption case and her premises in Chennai raided by the Central Bureau of Investigation today. Sources said the CBI had been inquiring into three complaints that she abused her official position during her stint as the environment minister in the previous UPA regime.
Ms Natarajan, who was with the Congress for more than 30 years, quit the Congress in January 2015 with a scathing attack on party vice president Rahul Gandhi who she alleged, first instructed her to protect the environment and later publicly criticised her decisions ahead of the 2014 Lok Sabha elections to woo the industry.
The Congress had then given it back to her, calling her statements an "image bacchao andolan" (image-saving mission), an oblique reference to allegations of corruption at the environment ministry when she was in-charge. The Congress had added that Mr Natarajan appeared to be acting at the behest of "new political masters who may have got evidence against her".
Source - NDTV