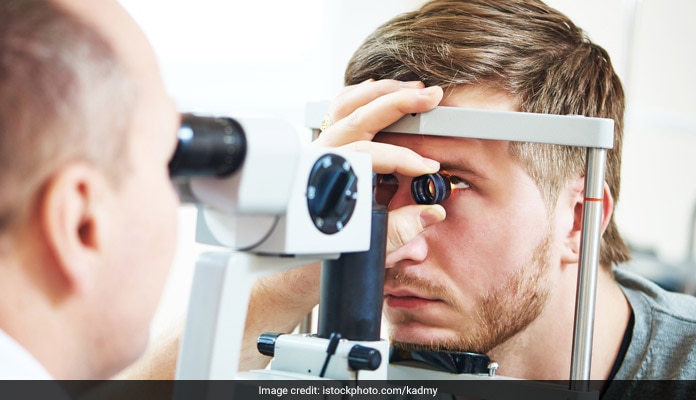 If you or anyone you know suffers from an eye disorder, here are the best eye hospitals in Delhi.
Here's a list of the best eye hospitals in Delhi.
HIGHLIGHTS
Cataract, bulging eyes are amongst a few eye disorders
AIIMS is one of the best eye care centers in the whole country
Another one is the Shroff Eye HospitalEyes are precious. They're your window to this beautiful and unending world. That's why you don't want anything wrong to happen with them. But given today's lifestyle, diet, and the environmental hazards and conditions, your eyes are anything but safe. Cataracts, bulging eyes, low vision and partial or full blindness are among some common eye disorders in the country. Good thing is that almost all of them are treatable. If you or anyone you know suffers from an eye disorder, here are the best eye hospitals in Delhi:
Established in the year 1967, the R.P. Centre for Opthalmic sciences, the eye care wing of AIIMS (Delhi) is arguably one of the best eye care centres in the whole of the country. The hospital offers specialised facilities such as Ocular pathology, Eye Biochemistry, Ocular Radiology and microbiology, biochemistry, anesthesia unit. It also houses an eye collection and preservation centre and an Eye Bank.
Address: Dr. RP Centre for Ophthalmic Sciences, All India Institute of Medical Sciences, Ansari Nagar, New Delhi-110029
Phone no: 011 - 6589695, 011- 26593101
2. Shroff Eye Hospital
Yet another among the leading eye hospitals in Delhi, the Shroff Eye Hospital boasts of being the only eye hospital in North India to have received NABH accreditation. Formed in the year 1914, the hospital has attracted highly qualified and trained professionals overtime. The many eye care services offered in the hospital include the treatment of corneal problems, Glaucoma, Ocular oncology, cataract, Lasik treatment, Pediatric Eye care, vitreous retina, squints and strabismus.
Address: A-9, Kailash Colony, New Delhi - 110048
Phone no: 011 - 41633999
3. Centre for Sight
Located in Safdarjung Enclave, the Centre for sight offers world class eye-care amenities with cutting edge technological facilities. Their motto is "Every eye deserves the best" and they're true to their word.
Address: B - 5/24, Safdarjung Enclave, Opp. Deer Park, New Delhi
Phone no: 011-45738888, 41644000
4. Guru Gobind Singh International Eye Centre and Eye Bank
Diabetic retinopathy, corneal edema, anterior or vitreous hemorrhage, retinal detachment, dislocated eye-lens, eye trauma etc. are some of the major treatments available at this highly renowned eye care hospital, located in Defense enclave, Vikas Marg.
Address: 31, Defence Enclave, Vikas Marg, Delhi, 110092
Phone: 011-22542325
Source - NDTV