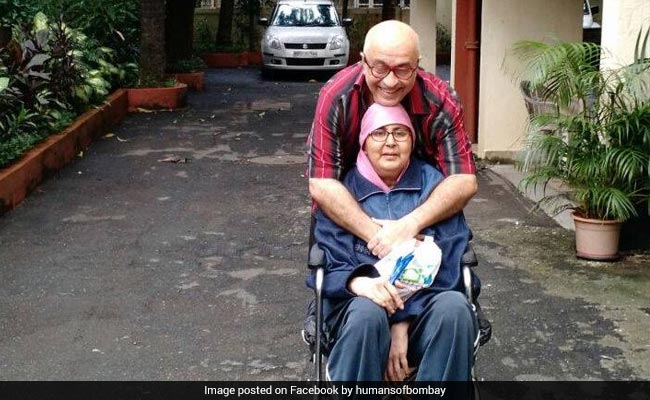 This is what true love looks like
His simple explanation of love will warm your heart.
Anyone looking for a simple, uncomplicated definition of love needs to read this bitter-sweet post shared on the Humans Of Bombay Facebook page. It describes the touching love story of a Mumbai man who lost his wife after 36 years of togetherness. His story of unconditional love and compassion but most of all living life after losing that loved one will bring a tear to your eyes and smile on your face.
In the post, Darayas Malegam, describes how he met his wife when he was just 20 years old, how they got married a couple of years later and their life together. He then goes on to talk about his wife's battle with cancer and their last few months together.
"My goal had shifted to giving her the happiest, best 3 months of her life. I spent every moment with her -I cleaned, fed and bathed her. I had become so good at her care, that sometimes I performed tasks that even the doctors weren't equipped to perform," he says on Facebook.
However, what may move you more is how Mr Malegam describes his life after losing his wife. His simple explanation of love will warm your heart and may also teach you a little lesson. Read his entire post below.
Since being shared last evening, the post has received a tremendous outpouring of love with over 19,000 reactions and more than 1,600 shares. The page also shared this heartwarming picture:
Many people have shared their comments on this beautiful story.
"This just made me cry. Celebrate life, especially for the loved ones that we've lost - they wouldn't want it any other way. God bless you, sir," says one Facebook user. "The way he mentions 'my zarin' in all the statements shows what immense and pure love it is! I wish sir the world had more of such powerful love for their partners!" says another.
Source - NDTV