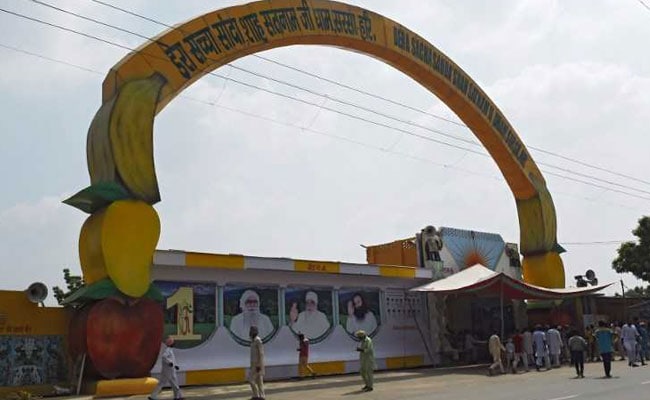 Dera Sacha Sauda chief Gurmeet Ram Rahim was sentenced to 20 years in prison for raping two followers.
Ram Rahim's Dera Sacha Sauda has a sprawling campus in Haryana's Sirsa.
CHANDIGARH:
HIGHLIGHTS
Dera mouthpiece admitted human remains buried inside the premises
Trees planted on human remains in the campus, it claimed
Others allege Ram Rahim got detractors killed and buried them in campus
Hours before authorities and security agencies are likely to start a search and sanitisation operation inside the sprawling Dera Sacha Sauda headquarters campus near Sirsa town in Haryana, the sect's mouthpiece "Sach Kahoon" on Thursday admitted that human remains were buried inside the premises. The search, to be supervised by a court commissioner, is likely to begin today.
The Dera newspaper, while defending the action of the Dera management in burying the human remains, said this was done as sect chief Gurmeet Ram Rahim Singh encouraged followers to donate the remains to the sect for burial and prevent these from being immersed in rivers, causing pollution.
The newspaper claimed that the human remains were buried within the campus and trees were planted on these.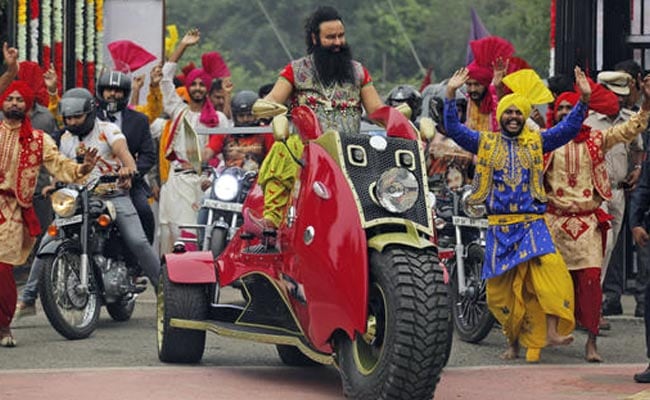 Gurmeet Ram Rahim Singh, a self-styled guru with a large following, was convicted of rape last month.
Some persons, who were earlier associated with the sect but left it later, have alleged that the sect chief got killed those who opposed his activities and got them buried inside the 70-acre campus of the sect.
Ram Rahim was convicted on two counts of rape of two female disciples in 1999 by a CBI Special Court in Panchkula on August 25. He was later sentenced to 20 years of rigorous imprisonment and is currently lodged in the District Jail at Sunaria near Rohtak.
His conviction led to violence in Panchkula and Sirsa in Haryana, leaving 38 people dead and 264 injured. Isolated incidents of violence were also reported from Delhi and several other places in Punjab.
Security was tightened around the Dera headquarters near Sirsa town on Wednesday following the approval granted by the Punjab and Haryana High Court to the state government to search and sanitise the premises.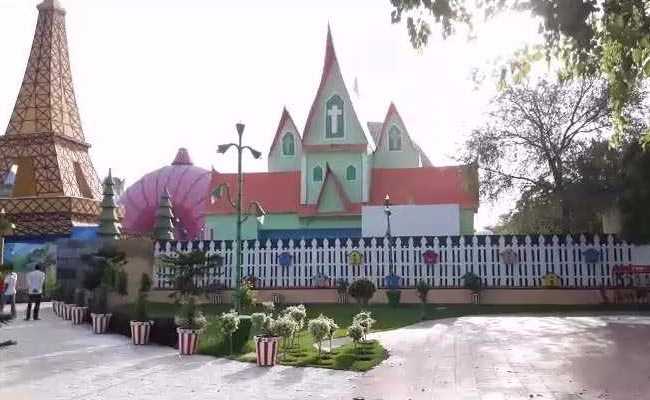 Ram Rahim lived in a lavish facility inside the Dera Sacha Sauda headquarters in Sirsa.
Retired District and Sessions Judge AKS. Pawar, who was appointed as the Court Commissioner by the High Court on Tuesday to oversee the search and sanitisation operation of the Dera premises, arrived in Sirsa on Thursday.
The Dera is spread over two campuses, 600 acres and over 100 acres, about 8 km from Sirsa town and 260 km from Chandigarh.
Armed security personnel from central paramilitary forces and the Haryana Police were stationed outside the Dera premises. Bomb disposal squads and dog squads have also been stationed near the Dera premises.
Dera administration chairperson Vipassana, who is a close aide of the sect head, said the Dera management was fully prepared for the conduct of the search and sanitising operation.
Source - NDTV