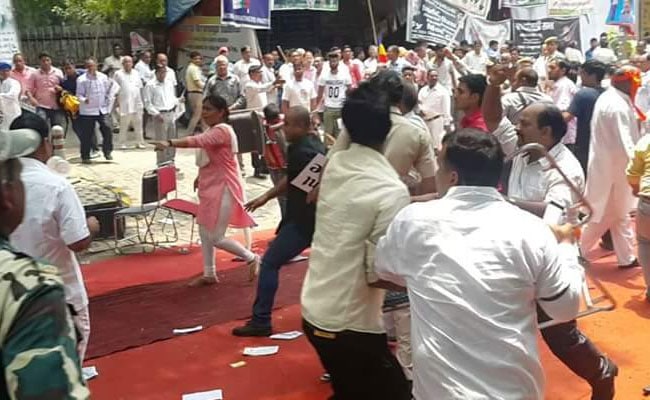 Green Court said cows give a harrowing time to people living around Jantar Mantar (File)
NEW DELHI: Bovines and bullock carts have been brought in the name of cow protection to the historic Jantar Mantar area here, which is a hot spot for protests, give a harrowing time to the people living in the area, the Green Court (National Green Tribunal-NGT) said today.
The Green Court, which banned all protests and dharnas around the iconic site with immediate effect, said the place has become a battle-ground for agitators.
"The area has become a permanent place for filth and litter indulged in by the protesters. The civic authorities such as New Delhi Municipal Council and the police authorities have also miserably failed to maintain cleanliness in and around Jantar Mantar. They have further neglected and failed to ensure peaceful and comfortable living for the residents of the locality.
"There are protesters who have, in the name of cow protection, been bringing cows along with bullock carts on the stretch of Jantar Mantar road, aggravates the problem being faced by the residents since long," the bench, headed by Justice RS Rathore, said.
Loud noise round the year from the protest area seriously disturbs senior citizens and children, even during their examination time, the Green Court said.
Terming the steps taken by the Delhi government and authorities concerned as "mere eyewash", the Green Court said they were merely shifting their responsibility as the representations given by the residents were left unattended.
"The protest/dharna and agitation on the stretch on Jantar Mantar road is without any authorisation or order from a competent authority, wholly illegal and in gross violation of laws, inter alia, relating to pollution. The activities to have make-shift and temporary structures, use of loud speaker, public address system etc. are without permission from any competent authority and therefore the same is wholly illegal," the Green Court said.
Source-NDTV