Here's how Jhanvi Kapoor is getting ready for Bollywood
We are eagerly waiting for 2018 and have numerous reasons to justify it. If movies like Race 3, Thugs of Hindostan, 2.0 weren't enough to make us an eager beaver, the year will also mark the debut of two star kids from the industry. And by now, you guys should be well aware as to who we are talking about. The star kids in question here are –
Jhanvi Kapoor
and Sara Ali Khan. Though Amrita Singh and Saif Ali Khan's daughter, Sara, has already started shooting for her debut movie, Kedarnath, Jhanvi is still busy with her preparations and wants to ensure nothing goes wrong with her launch. The expectations are really high from Karan Johar's next production featuring debutant Jhanvi as the last time he launched industry's star kids, it was in Student Of The Year, which has provided the industry with some great talent in the form of Alia Bhatt, Varun Dhawan, and Sidharth Malhotra. While Alia had to work really hard on her body to bag the role, Jhanvi had to indulge in lot more tedious activities. As they say, there are no
free lunches
in this world, being a star kid doesn't guarantee you a great launch pad. You have to prove why you deserve the chance and Jhanvi's case was no different.
Sridevi and Boney Kapoor's daughter, who's eyed as the next fashionista of B-town already, had to undergo a series of major changes and groom herself to suit the glamour industry. Right from taking dance lessons to being wary about airport styling – she had to work on every damn thing and it wasn't easy as one-two-three. Her journey to mark the debut was a tough nut to crack but she
managed
it eventually and hats off to her for it. For the uninitiated, we can decode her step-by-step journey into the industry and how she really prepared for it.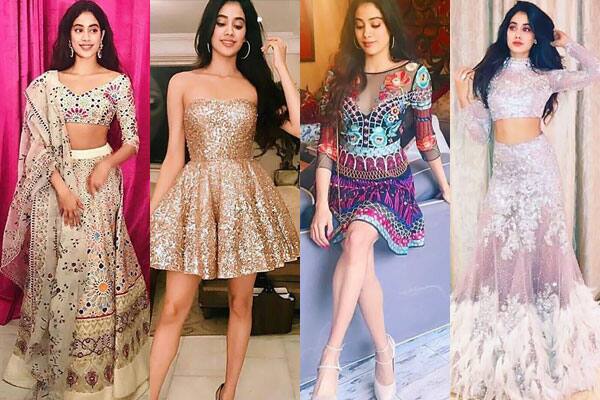 Jhanvi Kapoor was the talk-of-the-town when she started making casual appearances with her momma dearest, Sridevi, at various social events. She was already a rage on social media and a lot was written about her personal life. But it was only after some of her stunning appearances at various social events and parties that she grabbed all the attention and filmmakers started taking a note of her.
Gym lessons are a must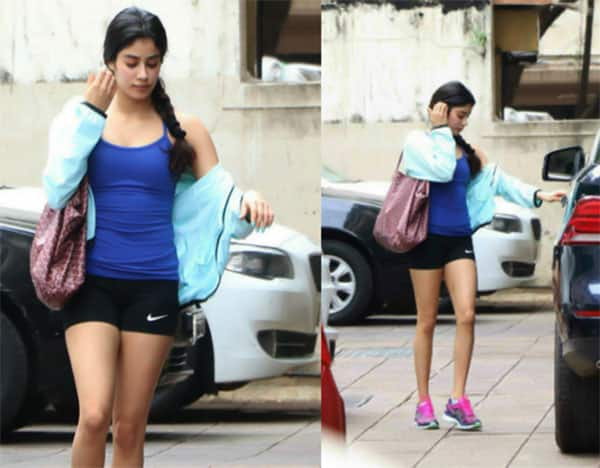 Bollywood is obsessed with size zero and that's an established fact. Having the desired figure is thus essential rather than a matter of choice. Jhanvi, too, had to strive to achieve that oh-so-hot figure and her frequent
appearances
outside the gym are a proof of it. Gym outing was a fad until recently and every other celeb was spotted in his/her gym avatar. Needless to say, Jhanvi, too, was a part of this league.
Some dance lessons will do no harm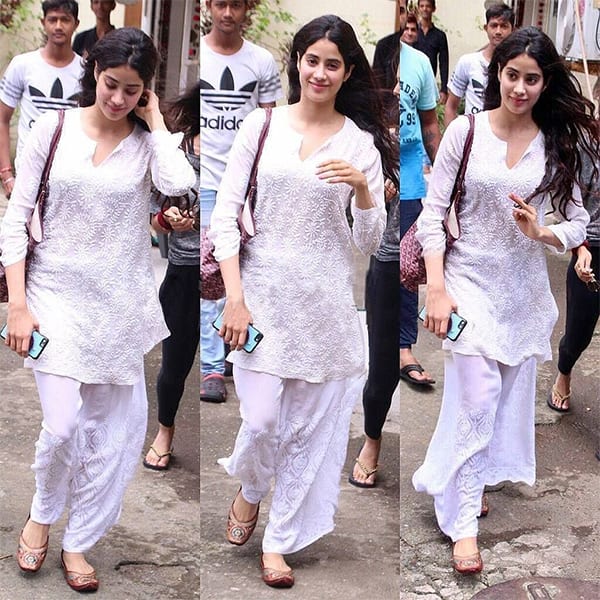 Jhanvi Kapoor will mark her debut with Karan Johar's next production that is a remake of hit Marathi movie, Sairaat. We don't really know if her role demanded some great dance moves but her frequent appearances outside a dance studio has left us curious. And even if that's not the scenario, dance lessons will never go in vain when you are eyeing Bollywood.
Jhanvi's bike learning lessons
Now, those who have seen the Marathi movie Sairaat will be aware of the connection that the lead actress shares with the bike. She's often seen riding her Royal Enfield, much to everyone's surprise, and Jhanvi, too, will the follow suit. And she has already started her preparations for the same. Below is the video of her learning to ride a bike on the deserted streets of Mumbai late in the night.
Jhanvi Kapoor's wardrobe is a dream-come-true for any girl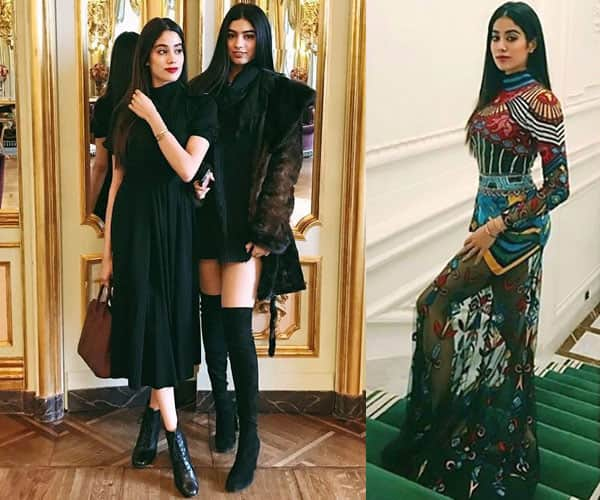 You name a brand and there are high chances that it already has a place in Jhanvi Kapoor's wardrobe. Being a favourite of Manish Malhotra, she's often seen picking his ensembles to match her traditional needs. And when it comes to western, she's proud owner of some of the accessories from Gucci, Balmain, Louis Vuitton and many others haute couture brands.
Now, don't you guys
agree
with us that her entry in Bollywood was planned meticulously and she took baby steps to ensure the same? We are eagerly waiting for her debut project with Ishaan Khatter to go on floors and see her shine on the silver screen.
Source-Bollywood Life