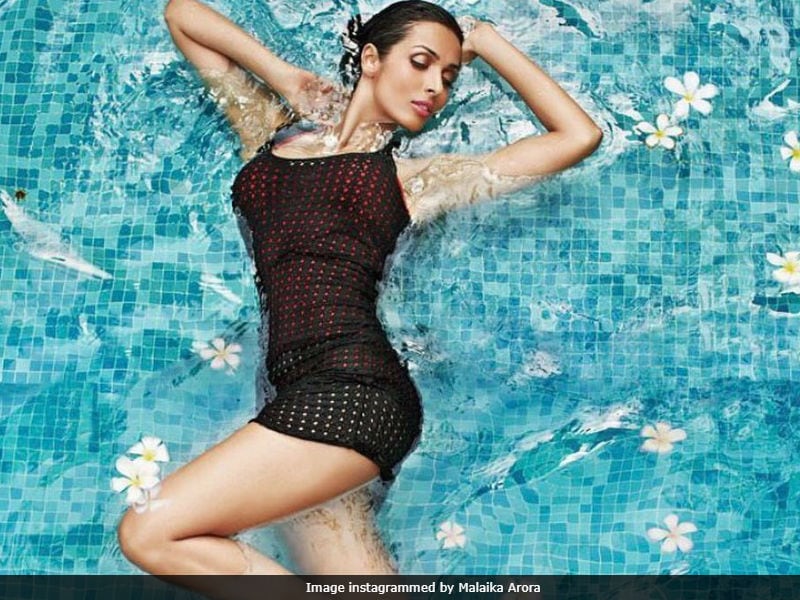 Malaika Arora celebrates her 44th birthday today (for real, remember the gaffe in August?). The actress model is without doubt one of the fittest persons in Bollywood and manages to steal the limelight every time she sets foot on the red carpet. If you're wondering how Malaika looks the same year after year then a survey of her
Instagram
profile will give you all the answers you need (in addition to motivation). Malaika, best known for her dance number like Chaiyya Chaiyya and Munni Badnam Hui, is a fitness enthusiast and often chronicles her choice of workouts - which is a combination of yoga and pilates - on Instagram. For yoga, Malaika tags Anshuka Parwani as 'her
favourite yogi' while for pilates, Malaika swears by Namrata Purohit's regime.
Here are some snippets from Malaika Arora's workout diary:
Malaika's fitness level is off the charts and of course that contributes to amplify her fashionista image. Malaika is well versed with the fashion trends of the day and her outfits - casual, tradition or party looks - are mimicked by budding
fashionistas
. Malaika also co-curates content on clothing and accessories website The Label Life. Here are some pictures of Malaika looking F.A.B.U.L.O.U.S
Malaika Arora started her showbiz career as a video jockey, co-hosting Love Line and
Style
Check with Cyrus Broacha. She featured in several advertisements and songs such as Gur Naalo Ishq Mitha and Chaiyya Chaiyya. Her first full-fledged acting role was in 2008's EMI, which tanked at the box office. She's made cameo appearances in films like Om Shanti Om, Kaante and the Houseful series.
Malaika was married to Arbaaz Khan, younger brother of actor Salman Khan. Malaika and Arbaaz are parents to 14-year-old Arhaan.
Source-NDTV