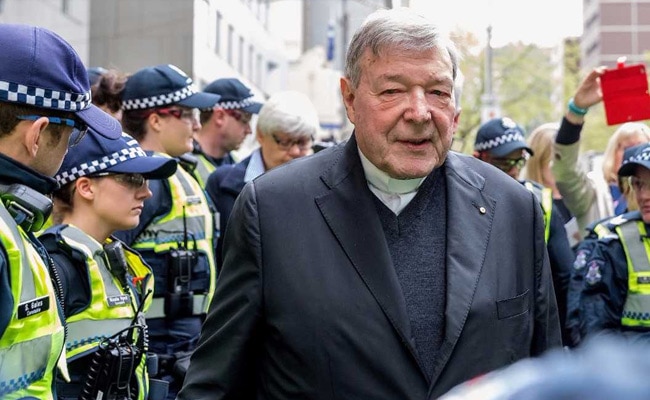 Cardinal George Pell is a a top adviser to Pope Francis (Reuters)
MELBOURNE: Vatican treasurer Cardinal George Pell will face a court hearing in Australia next year to answer what police have described as "historical sexual offences", a magistrate said on Friday, the most senior Roman Catholic official to face such accusations.
Pell, 76, a top adviser to Pope Francis, did not speak as he was escorted to and from Melbourne Magistrates' Court by police through a group of media, protesters and supporters. He was not required to enter a plea.
Australian police said in June Pell had been summoned to appear on charges of "historical sexual offences" from multiple complainants. Details of the charges have not been made public.
Pell's lawyers have said at a previous hearing he will plead not guilty to all charges. He is not required to enter a formal plea until a magistrate determines
whether there is cause for a full trial.
At a 20-minute hearing on Friday, a magistrate said the matter should return on March 5 for a committal hearing to determine whether it should proceed to a full trial.
The magistrate set aside four weeks for the committal hearing. Pell is on a leave of absence from his Vatican role as Francis' economy minister, which he started in 2014. The pontiff has said he will not comment on the case until it is over.
Source-NDTV