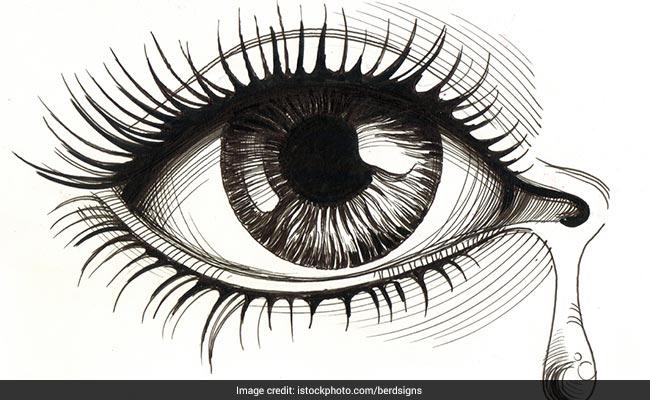 World Diabetes Day 2017: How does diabetes affect your eyes
HIGHLIGHTS
Diabetes is the leading cause of blindness in the developed world
The most significant problem with diabetes is diabetic retinopathy
Remember that diabetes can affect the entire eye
World Diabetes Day on 14th November is aimed at spreading awareness about the alarming rise of diabetes throughout the world. Introduced by the International Diabetes Federation (IDF) and World Health Organization (WHO), it features a new theme every year to address issues facing the global diabetes community.
The theme of World Diabetes Day this year is "Women and diabetes - Our right to a healthy future". There are currently over 199 million women living with diabetes and this total is projected to increase to 313 million by 2040. Gender roles and power dynamics influence vulnerability to diabetes, affect access to health services and health seeking behaviour for women, and amplify the impact of diabetes on women. Diabetes is the leading cause of blindness in the developed world with a rising trend in Asian population.
Diabetes can affect the eyes in a number of ways. It may lead to fluctuations in vision, cataract in a younger age, decreased vision due to involvement of the optic nerve, paralysis of the various nerves supplying the eye muscles leading to squint or deviation of eyes and double vision or diplopia. The most significant problem with diabetes is diabetic retinopathy which damages the blood vessels of the retina, the light sensitive structure of the eye, leading to leakage of fluid and swelling, formation of fragile blood vessels which can bleed inside the eye resulting in vitreous hemorrhage and formation of scar tissue which can pull away the retina causing retinal detachment and eventual blindness.The longer the duration of diabetes, greater the risk of diabetic complications. It has been observed that 80% of people who suffer from diabetes for more than fifteen years will have some damage to the retina. The other risk factors include increasing age, hypertension, obesity, smoking, hypercholesterolemia, kidney failure, anemia and pregnancy. To reduce the incidence and intensity of various diabetic eye problems, it is important to keep the blood sugar levels under control, avoid smoking, exercise regularly and adopt a healthy lifestyle.
Diabetic retinopathy can be divided into two main stages: Non-proliferative Diabetic retinopathy (NPDR) in which there may be no or minimal symptoms such as mild distortion of letters while reading or disturbed vision on close concentration. NPDR may in turn be mild, moderate or severe wherein some retinal blood vessels get blocked depriving the retina of its blood supply. If unchecked or undetected, this progresses to proliferative diabetic retinopathy (PDR) in which lack of blood supply to the retina causes hypoxic stimulation of fragile blood vessels which are at risk of bleeding. This may result in vitreous hemorrhage and consequently sudden loss of vision.
Since in early stages of diabetes, there are no symptoms of any eye problems, regular eye check ups by an eye specialist are important to detect early changes. During an eye check up the ophthalmologist would examine the anterior segment of the eye and the eye pressure followed by dilation to examine the retina for changes of diabetic retinopathy. If required, a fluroscein angiography and an optical coherence tomography (OCT) scan may be advised to detect any areas of leakage or non-perfusion of the retina and guide subsequent treatment. Various treatment options include laser or photo-coagulation, injection of drugs and vitreo-retinal surgery as the case maybe.
Remember that diabetes can affect the entire eye including the nerves, refractive power, lens and retina and need special monitoring and care by an expert eye specialist. Maintaining strict blood sugar control as well as avoiding all risk factors will help you maintain maximum vision and have healthy eyes for a much longer period. On the occasion of World Diabetes Day let us pledge to take greater care of our diabetic friends and relatives and provide them with the best possible medical services.
Source-NDTV