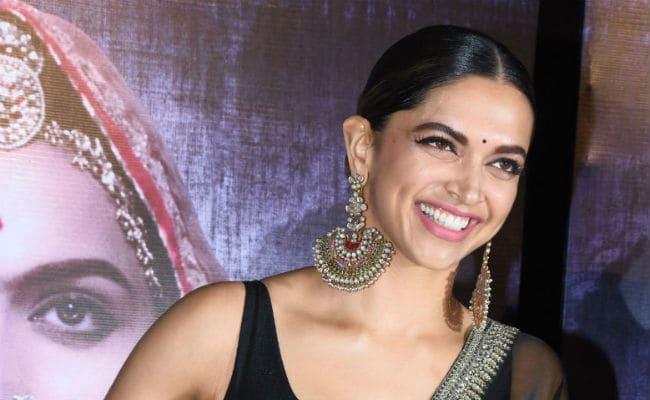 NEW DELHI:
HIGHLIGHTS
The title of Deepika's poem was 'I Am'
Ranveer Singh has liked Deepika's post
Deepika was last seen in "Padmaavat"
Actress Deepika Padukone shared a copy of a poem written by her when she was just in the seventh grade. The title of Deepika's poem was 'I Am' and the first few lines read, "I am a child with love and care; I wonder how far the stars reach; I hear the rush of the waves..." Deepika captioned the post as, "My attempt at poetry in the 7th grade."
Deepika's
'attempt at poetry' picture has been liked by... that's easy. Of course, Ranveer Singh. Several comments such as, "Deepika Padukone, you are quite the poet" and "This is literally the cutest thing I've ever seen" have been posted.
Deepika Padukone and Ranveer Singh, who are rumoured to be dating, closely follow each other on social media. Last month, several media reports suggested that they might get engaged on Deepika's birthday (January 5). However, YRF Talent, which manages Ranveer, rubbished the rumours.
"Padmaavat" is Deepika and Ranveer's recent film which has earned over Rs. 275 crore (and counting) at the box office and worldwide, the period drama collected over Rs. 500 crore.
"Padmaavat", directed by Sanjay Leela Bhansali, stars Deepika Padukone as Rani Padmavati, who had committed jauhar after Alauddin Khilji invaded Chittor fort. Ranveer Singh plays Khilji in the film. Shahid Kapoor is also part of
"Padmaavat"
and features as Maharawal Ratan Singh, Rani Padmavati's husband.
Deepika and Ranveer have earlier co-starred together in Ram-Leela and Bajirao Mastani, both directed by Sanjay Leela Bhansali.
Deepika will be next seen in a film with Piku co-star Irrfan Khan, which will be directed by Vishal Bhardwaj.
Source-NDTV