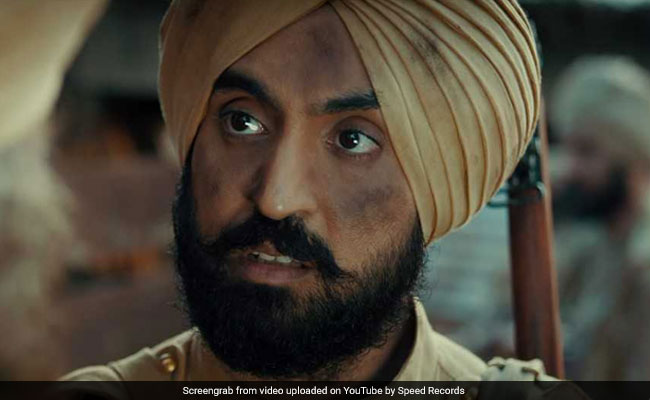 NEW DELHI: Rangroot trailer features Diljit Dosanjh as an Indian soldier
The film is directed by Pankaj Batra
Rangroot will hit the screens on March 23, this year
The trailer of Diljit Dosanjh's new Punjabi film titled Rangroot is out. Pankaj Batra-directed film is a fictional story about the time when Indian soldiers were sent to fight the Germans during World War I. In the trailer it is also shown how many Sikh soldiers fought for Indian British Army. In the three-minute-trailer, we witness Lahore regiment's struggle and how determined the Indian soldiers were to win the battle. Diljit Dosanjh (who stars as soldier Sajjan Singh Rangroot in the film) has beautifully shown his patriotism in Rangroot's trailer. The trailer also comes with a powerful dialogue: "Our history is what makes us who we are and our kids should know that." In less than a few hours, Rangroot's trailer has received 306,294 'views' and is trending on the Internet.
Twitter also cheered and users posted compliments such as "great work" and "wow" for Diljit Dosanjh.
Without much-ado, watch Rangroot's trailer here.
A few days ago, Diljit also wrote a heartwarming note for his co-actor Yograj Singh on Facebook. In the note, he expressed his gratitude towards the 59-year-old actor, who continued the shoot of the film, despite his deteriorating health.
COMMENTS
Rangroot also stars Yograj Singh, Jarnail Singh, Jagjeet Sandhu and Dheeraj. The film is scheduled to release on March 23, 2018.